TOP
> Development Results
Development Results
Old map package "Edo-Tokyo Piling Map" development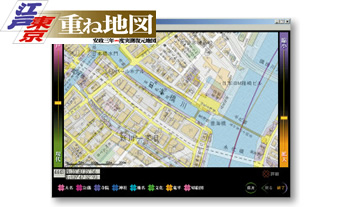 This GIS software features cross-transparent view with Edo-era old map and modern map and offers easy understanding of difference between them.
Mobile information systems for site / event space operation development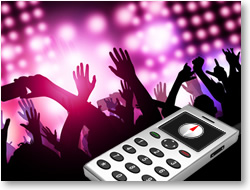 We developed an application module for mobile phones with GPS and electro-compass. This software can be applied for event alert and direction addressing services at event sites, certain buildings and other specific places.
Evaluation system for Semi-Zenith orbit satellite "Michibiki"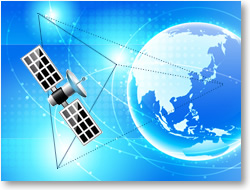 We developed an evaluation system for obtaining more accurate position information by utilizing current GPS satellites and "Michibiki" signals.
Global positioning display system for cruise ships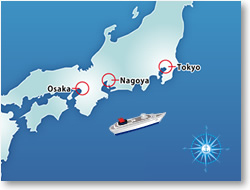 This system obtains current global positioning information through GPS antenna on the cruise ship and timely displays maps, current position and passed route.
Maps size and display position, as well as ports location, can be selected at administration screen.
Current location indication system for helicopters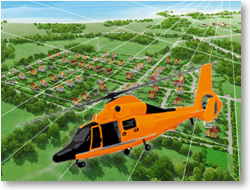 This system displays the map around current place and direction of destination, based on information obtained from GPS antenna on the helicopter.
Out-of-office work support system for rust business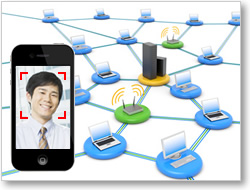 Server / local DB access system for iPhone developed with Sencha framework. Face recognition login feature is also implemented.
Software for English language learning toy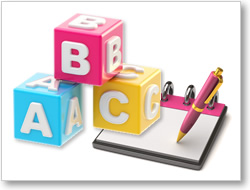 We have developed such technologies, for English learning toy's software coupled with a book and an electronic pen device, as pen-touch location data detection, sound data and touch action synchronization, action mapping to touch sequence difference.
Quiz-rally system for educational site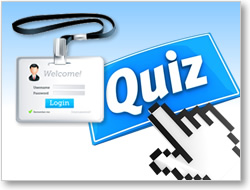 We have developed a system which offers quiz-rally experience for visitor children at scientific education exhibition.
This system provides photo-ID which registers visitor's name and age. Visitors enjoy quiz on the displays spotted in the exhibition, then get evaluation and certificates.
Video Game Development for Order System for Family Restaurants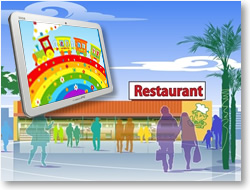 We developed "Rika-chan's Changing Clothes Game" which runs on the commonly-used table ordering system at certain restaurant chain.

TEL 03-5996-7434 FAX 03-5996-7435
Copyright (c) 2019 SOFTWARE FACTORY CO.,LTD. All Rights Reserved